MEDIA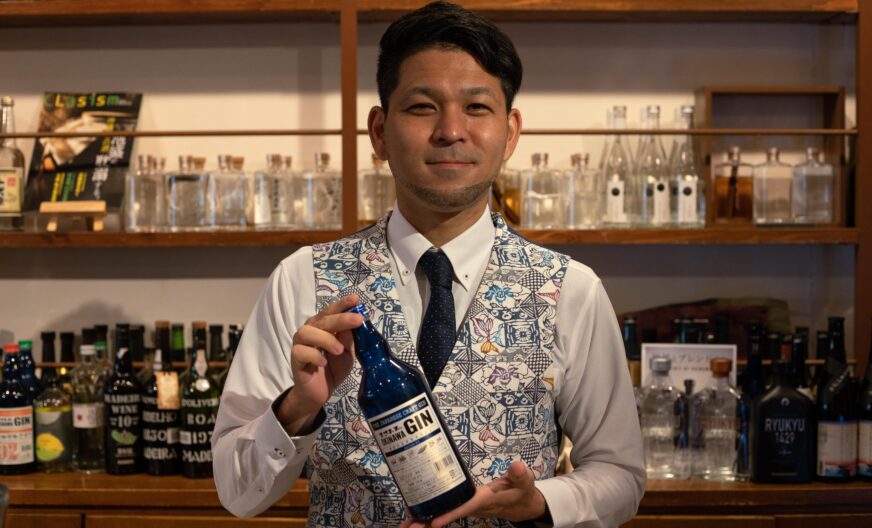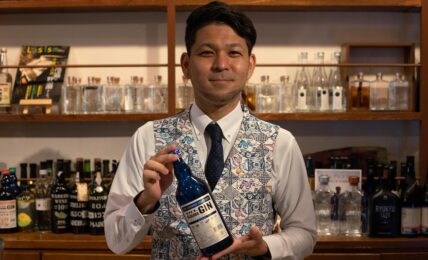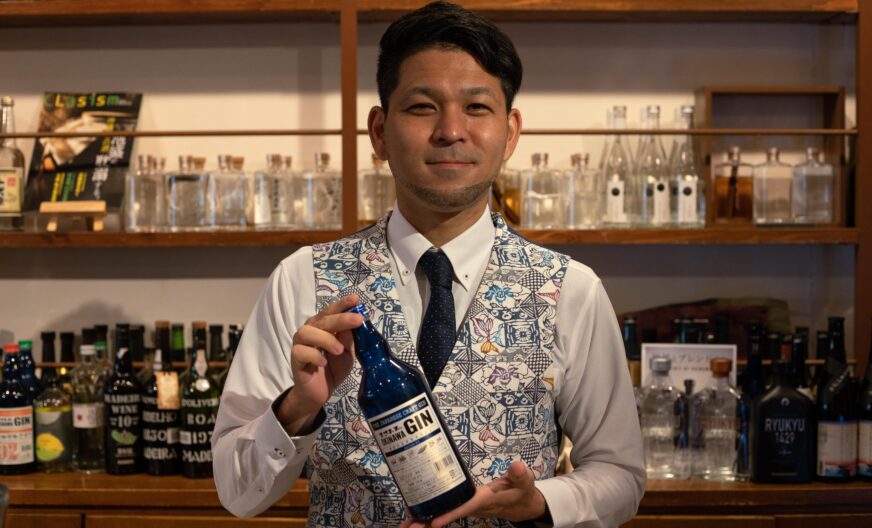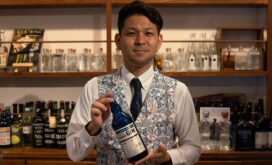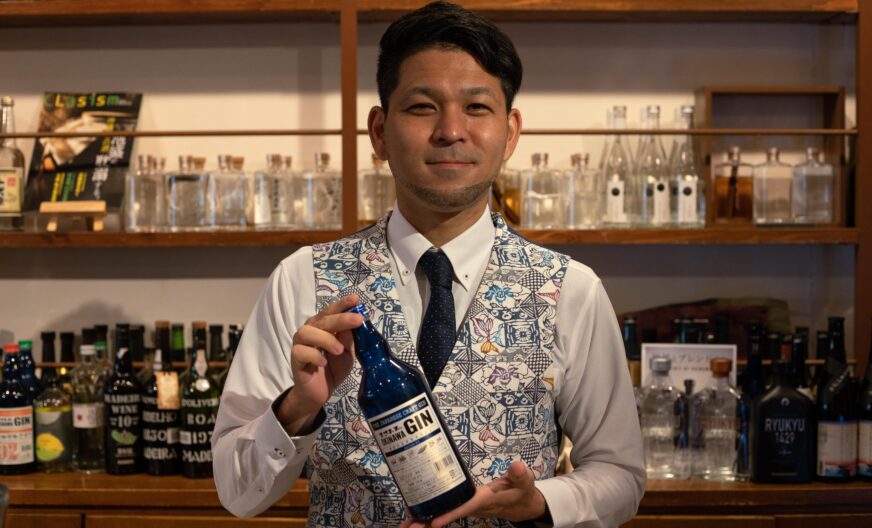 The charisma of Awamori. Interviewing Mr. Higa from the "Awamori Soko" on the charm of "Masahiro Okinawa Craft Gin".
The "Awamori Soko" (a members-only bar specializing in Awamori) that can be enjoyed by everyone from beginners to connoisseurs. This is a famous Okinawan bar known only to those in a particular circle. As soon as you press the intercom to enter the bar, you will see a wall full of bottles of Awamori. With over 800 kinds of Awamori from all 47 distilleries in Okinawa Prefecture, it's a breathtaking view. For this interview, we spoke with Koji Higa, the owner of "Awamori Soko".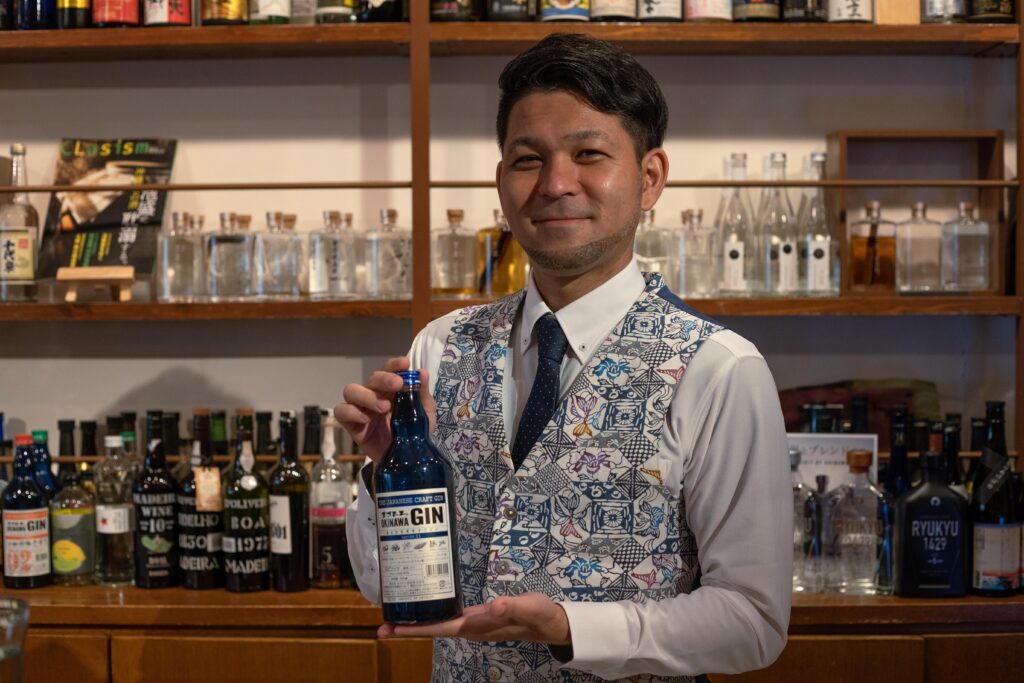 −When did you first become interested in Awamori?


Awamori has always been close to my heart. I had a strong image from my father that Awamori was "a drink that got you drunk", so I didn't have a good impression of it from an early age. But as I got older, I started acquiring an appreciative taste for it. After working at an Awamori specialty store on Kokusai Street, I became the manager of the original "Awamori Soko" in 2009, taking over from my predecessor.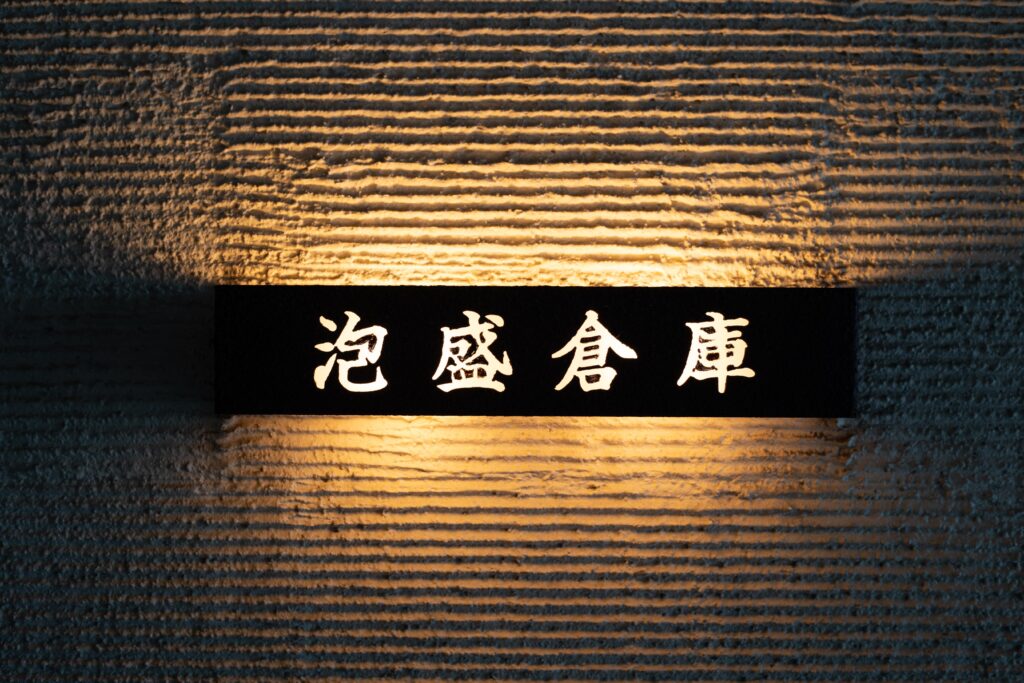 −Why did you decide to make it members-only?


It is good to serve alcohol in a style that is enjoyed by all, but Awamori is a local drink that has a story behind it. I would like to tell you not only how to drink good Awamori, but also how to pair it with food, and if possible, the history of the land behind it and the thoughts of the producers. We want to make sure that we tell the story of each bottle, so we have made it a members-only event.

However, when I hear the word "membership," I can't help but think it's a negative word… but, we also welcome first time visitors, although only by prior reservation. There is a permanent registration fee of 20,000 yen, but there is no renewal fee, and we will connect you with Awamori for life. The charge is 2,000 yen, and drinks are at cost. We offer drinks starting at 50 yen per glass, so please feel free to come acquainted to a variety of drinks and get a taste of their flavor and background. We have not only Awamori, but also rum, gin, and other local Okinawan beverages.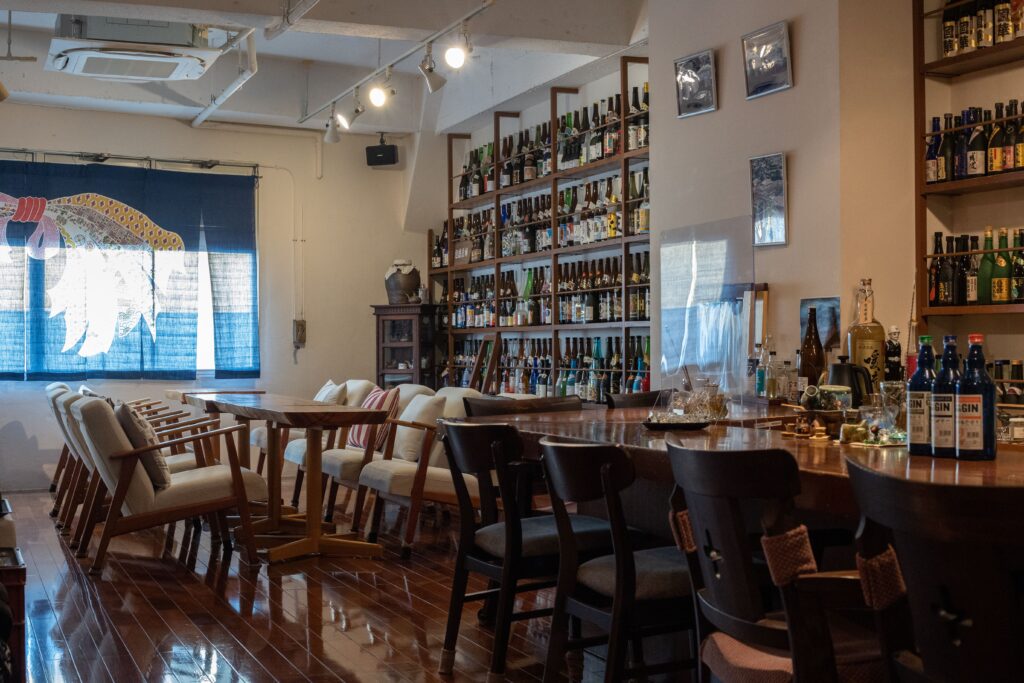 −Who are the most common customers?


I believe that this is not just a bar for Awamori connoisseurs, and everyone who comes here is excited to enjoy the local liquor and history. I would say that about 60% of our customers are from outside the prefecture or come here on business or as tourists.
There are people who stop by every time they visit Okinawa, and there are also people who come to visit me when I travel outside the prefecture for events to promote Awamori. I have the impression that most of our customers are in their 40s or so and have strong inquisitive minds.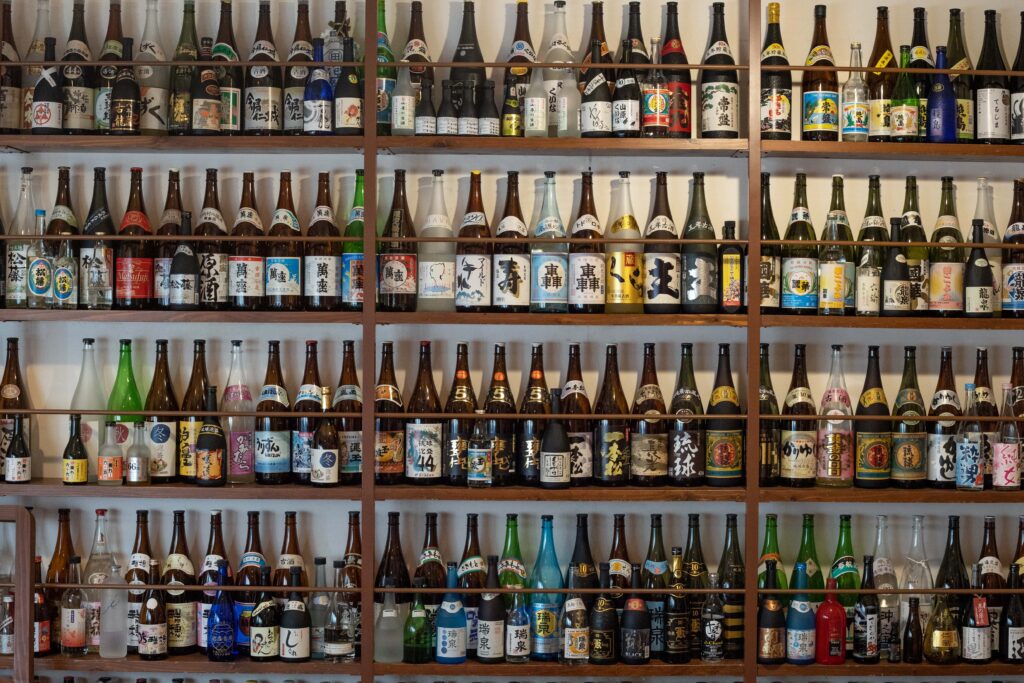 −It seems that young people are turning away from alcohol these days, what do you think about that?


I don't feel it at all because it's not happening around me…But I can understand it. Why? Because we live in an age of increasing distractions. With just one smartphone, you can connect with the whole world, and trends are coming in from all over the world…. We live in a good time where we can get excited about all kinds of things, and this means that we have more tools for fun and communication other than just drinking.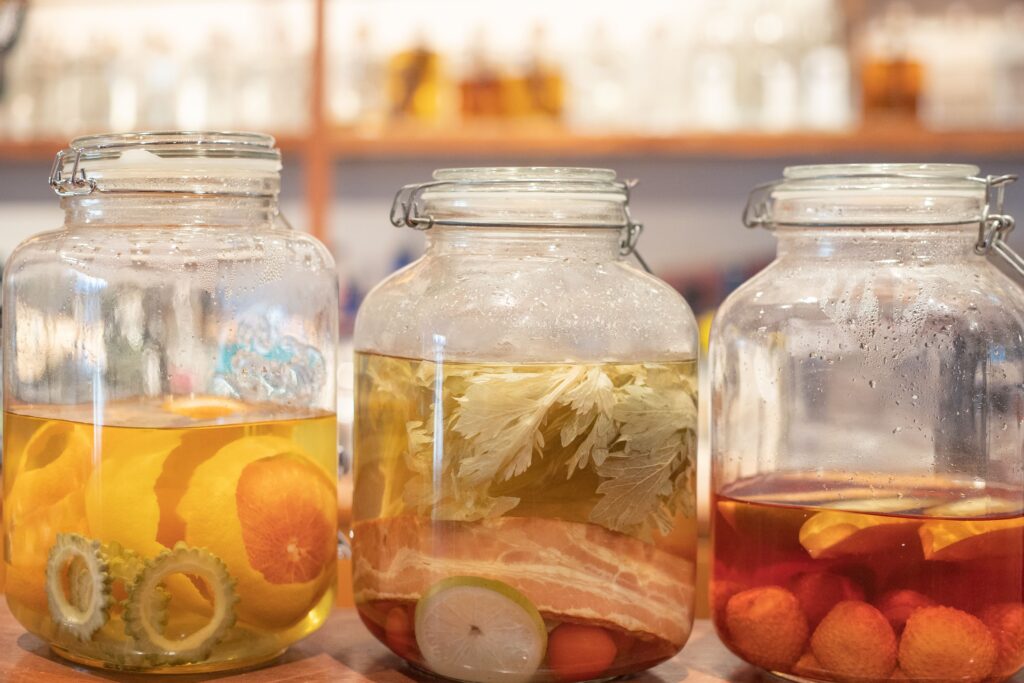 −Many people seem to have the image that Awamori = hard liquor.


Some people think that old liquor (Awamori) is "hard to drink" because of its high alcohol content, but this is not a problem of the alcohol content, it is often because of the inappropriate way of drinking. For example, wine is drunk in a wine glass, right? Wine is not gulped down in a beer mug, and no one can taste it if it is drunk in a beer mug. It is only by pouring wine into a special glass and tasting it with cheese that you can get the most out of the wine's characteristics and charm. The same goes for Awamori. Old liquor that has been aged for a long time should not be drunk, but rather poured into an "ochoko" (a small cup for awamori) and savored little by little as if licking. By taking time to savor it, you will be able to enjoy its depth and aroma.
It's not that the alcohol is harsh, it's just the way you drink and how much you drink… You take your time to savor it because of its high alcohol content. I think that when you encounter that way of drinking, your image and concept of alcohol will change.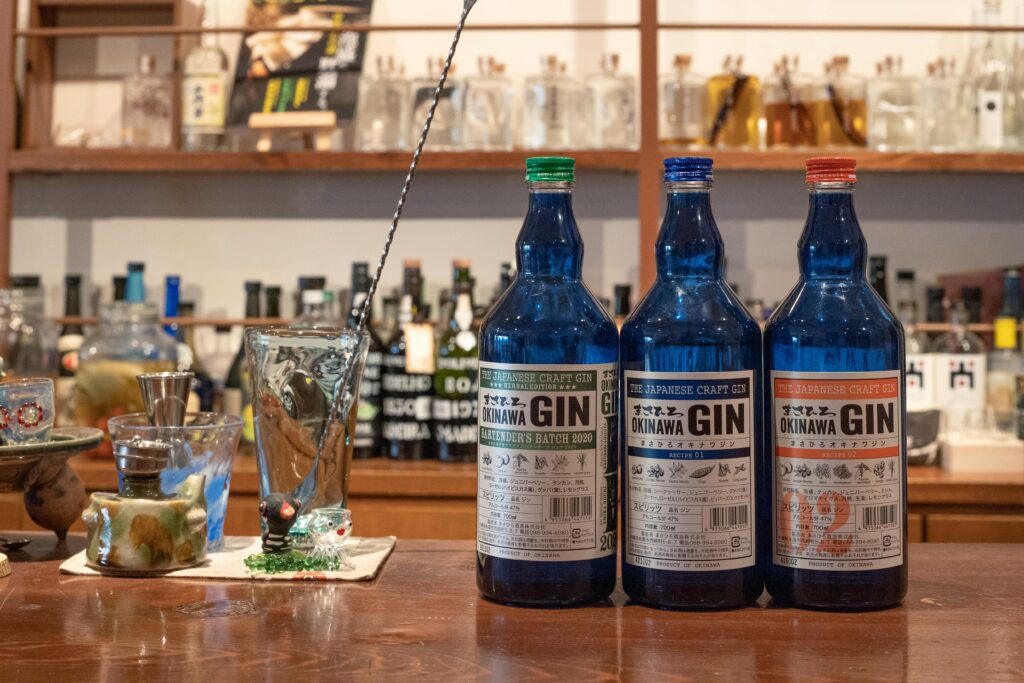 −What is the best bottle of Awamori for beginners?


I would like to introduce you to Masahiro Okinawa Craft Gin. Blended with shikwasa, bitter gourd, guava and other ingredients grown in Okinawa, Masahiro Okinawa Craft Gin is a drink with an imaginative regional story.
Basically, gin and tonics are the best way to drink it, however Awamori gin tends to be a little heavy. So, a "gin sonic" made with a 1:1 ratio of soda and tonic water may be easier to drink. If too much sugar is added, it may be difficult to get the aroma, but a little sweetness is better for those who are not used to drinking.
I think that Masahiro Okinawa Craft Gin is a good entry point for beginners to Awamori.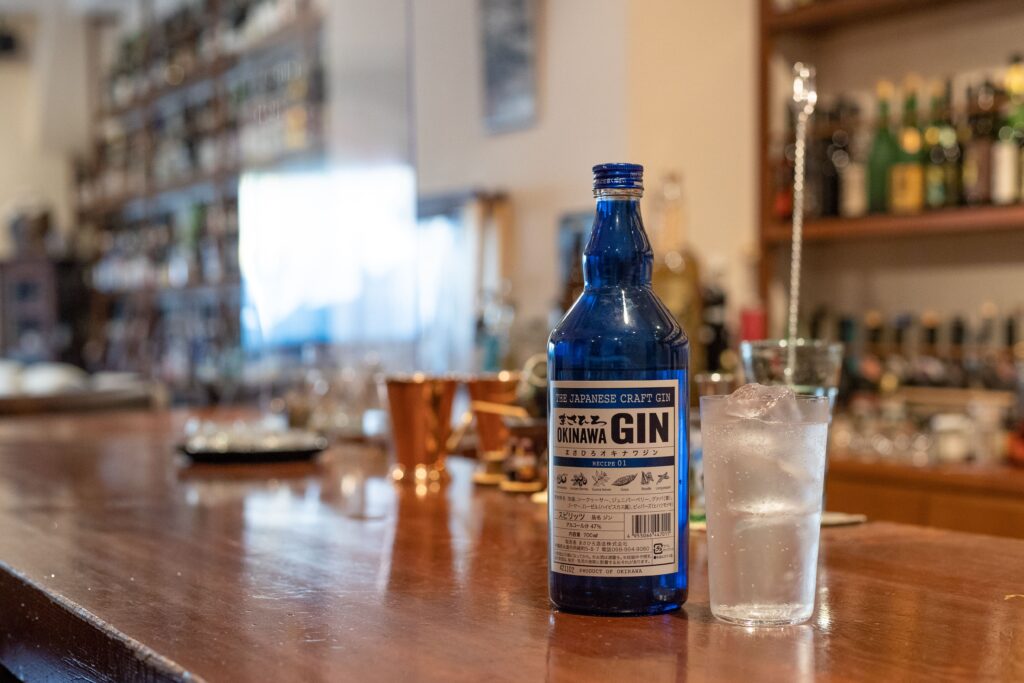 −What do you think is the best food to pair with "Gin Sonic"?


The gin sonic made with Masahiro Okinawa Craft Gin is flavorful, refreshing, and sweet…this drink is already complete. The first thing I would like you to do is to drink it by itself and gulp it down refreshingly. A dish that can take advantage of this aroma without fighting with it would be a spicy curry. The refreshing taste of gin is also good for controlling the spicy taste.
Gin Sonic is definitely tastier when drunk in large gulps than when drunk in small gulps. Therefore, it goes better with hearty dishes than with sake-like dishes. For example, when eating "Goya Chanpuru", it is better to drink Orion beer or Awamori with water instead of straight. It is easier to pair the volume of the drink with the volume of the food.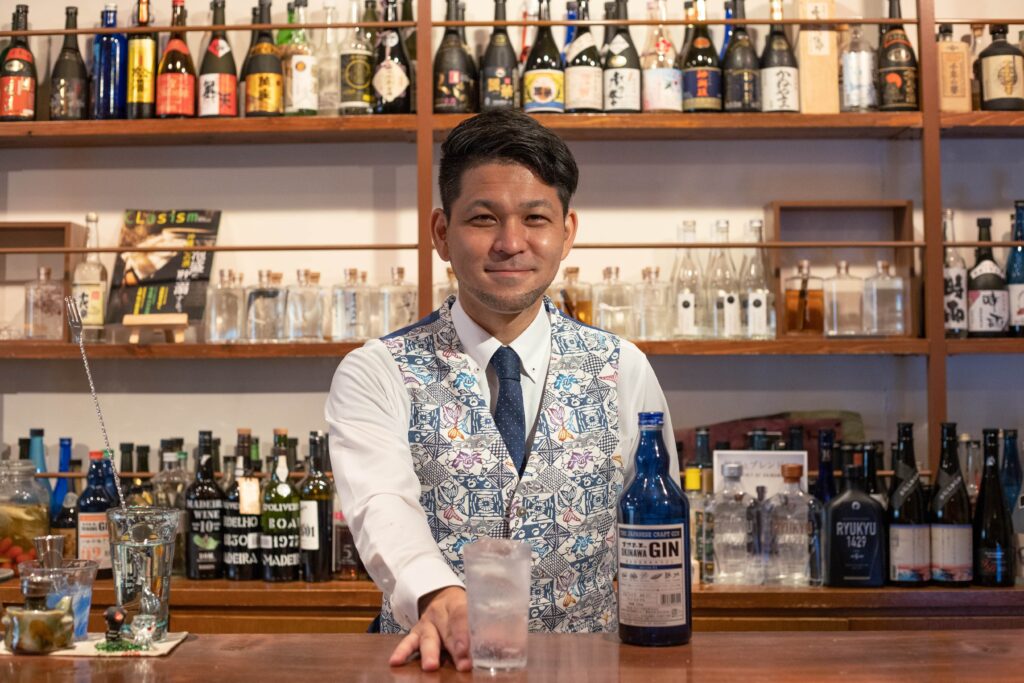 −Please tell us the recommended spots in Okinawa that you would like to recommend to those tired souls.


The ocean! You can't go wrong with that answer. I also went there yesterday. I think it's good to visit bars in Okinawa. A bar with an interior design is a great place to spend a relaxing time. When you think of Okinawan nights, you probably have a strong image of a "rowdy party". But there is more to it than that. Please do some research and if one of those places is "Awamori Soko", I'd be even happier!


Awamori Soko
Address:2-8-14-4F Kume, Naha City, Okinawa Prefecture
Telephone:098-869-0808