Masahiro Okinawa Craft Gin's Aroma & HOT DOG with herbs are a perfect combination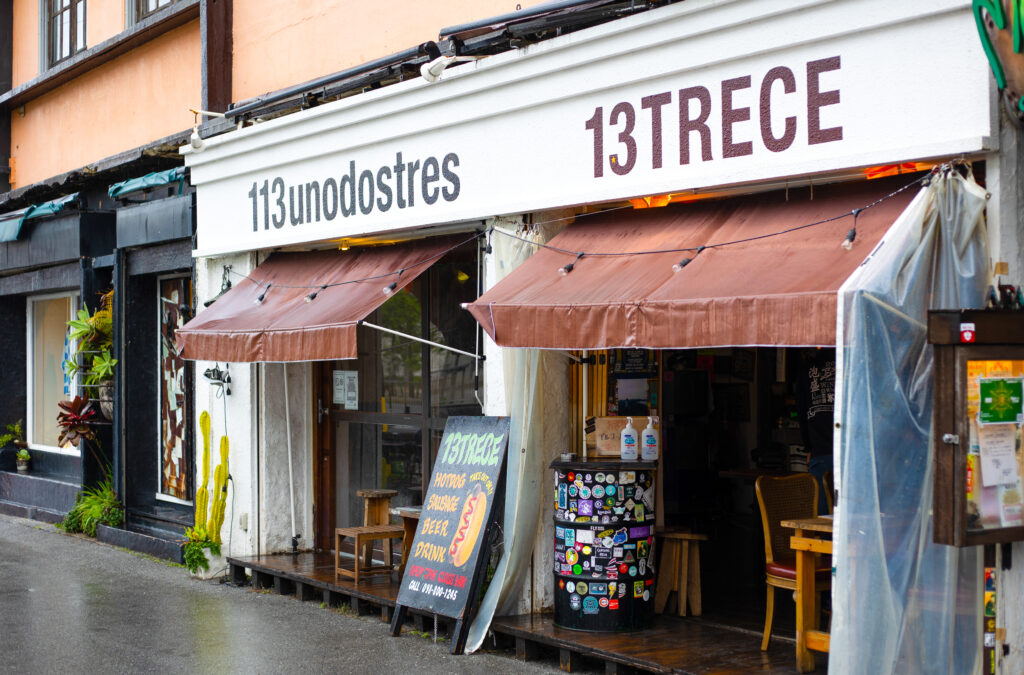 Just a short walk from Makishi Station on Okinawa's only railroad, Yui Rail, 13 TRECE is located along the Asato River. Open from 12:00 noon to 4:00 a.m. the next morning, it is a convenient place to stop by not only for lunch or a cafe, but also for a drink after work, a meeting before dinner, or a for a night cap after a long night of drinking. For this interview, I spoke with Norikazu Ishikawa, the most experienced of the three staff members working at 13 TRECE.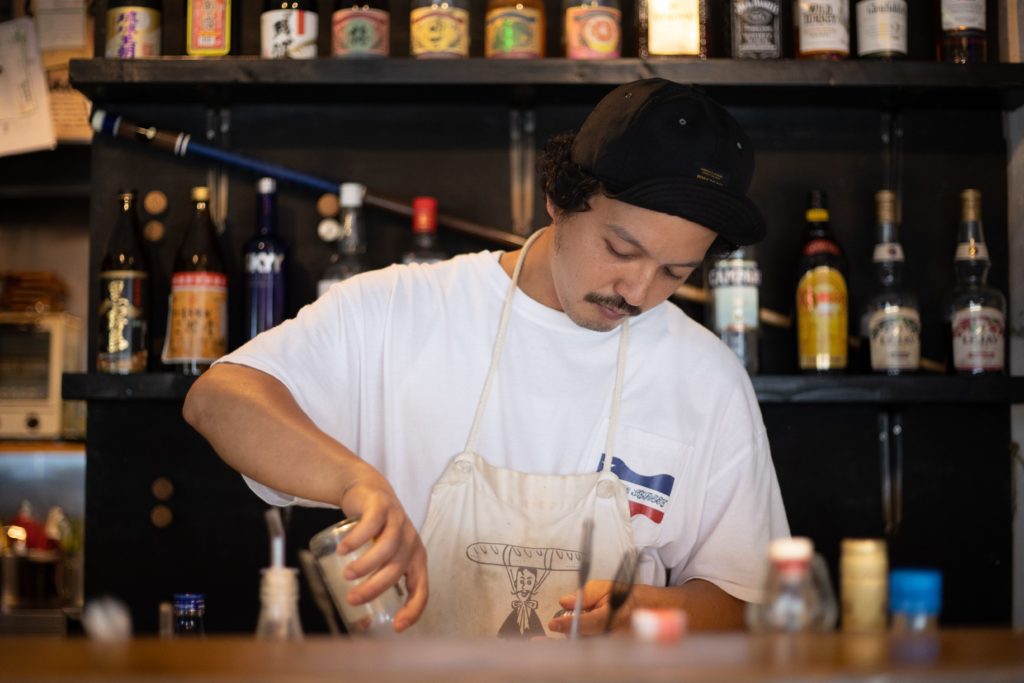 −What does the name of the store mean?


T R E C E is the Spanish word for the number "13". The store's address is 1-1-3 Asato, Naha City, so it was named after the number 13.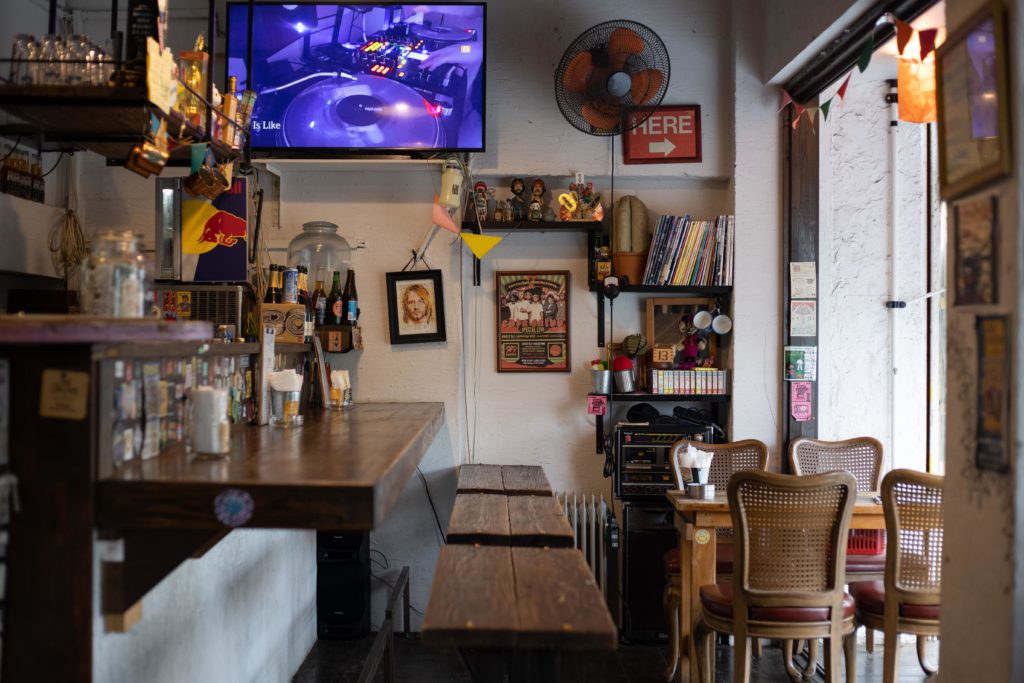 −What made you decide to open the store?

The owner, who is originally from Okinawa and had been in Tokyo for a while, thought that it would be nice if there was a bar where locals could casually stop by when they came back to Okinawa. He found this place by accident when he first started looking for a place to live. At the time, half of the store was a clothing store, and the store owner asked me if I wanted to do something with him. So, I decided to open a bar here. When it first opened, it was a bar where you could enjoy both shopping and drinking. That store closed about four years ago, so now the entire area is 13 T R E C E.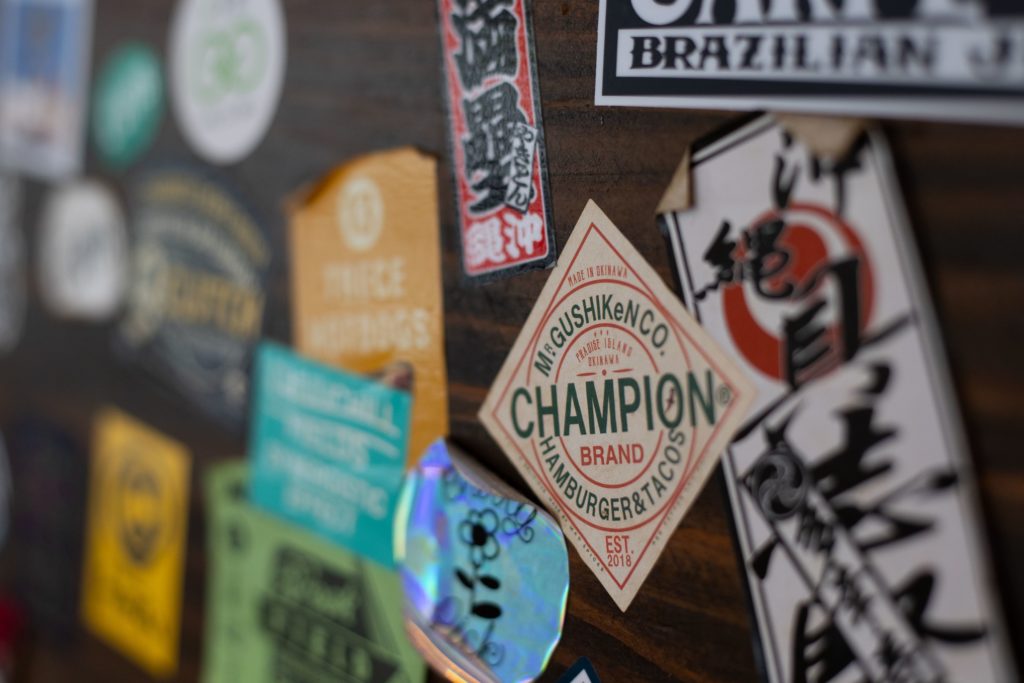 −What kind of bar is this? What are the guests like?

It is a bar where people from all walks of life can interact with each other. The customers who come here range in age from young to old, and their occupations vary widely. But when people meet here, they all somehow become friends and leave happily.


−You are open from 12:00 to 4:00 in the morning, how do most of your customers spend their time?

In the afternoon and evening, there are people who want to relax, and on holidays, there are people who want to drink. In the evening, many people come to enjoy a drink with a light snack, or for a stop along their bar hopping night.


−Because of its location, there must be a lot of tourists?


As more and more restaurants are closed due to the Corona Virus, tourists sometimes drop by at night when the lights are still on. But in fact, most of the visitors are locals, especially the regulars.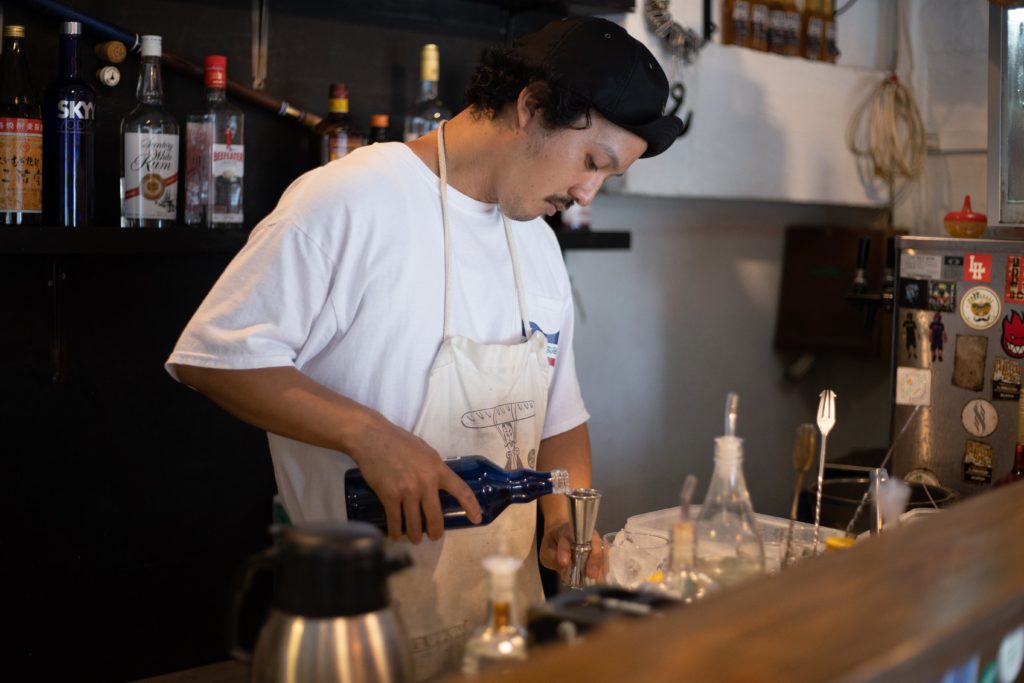 -What made you start working at 13 TRECE?

It opened in 2015, and at first the owner was running the store alone. Then I joined. The owner and I had always known each other. At the time, I was working in a completely different field, but he asked me if I wanted to work with him. We currently have three staff members, who work in shifts. I oversee lunch. At first, I had to work the night shift, which was very difficult. I had been working during the day until then, so I guess I suddenly became a night owl and lost my rhythm. There were more opportunities to drink with customers, and I had to drink more than before… I was not in perfect physical condition at times. But it was fun to drink with customers, so it wasn't all disadvantages.


−What is the most popular menu item at your restaurant?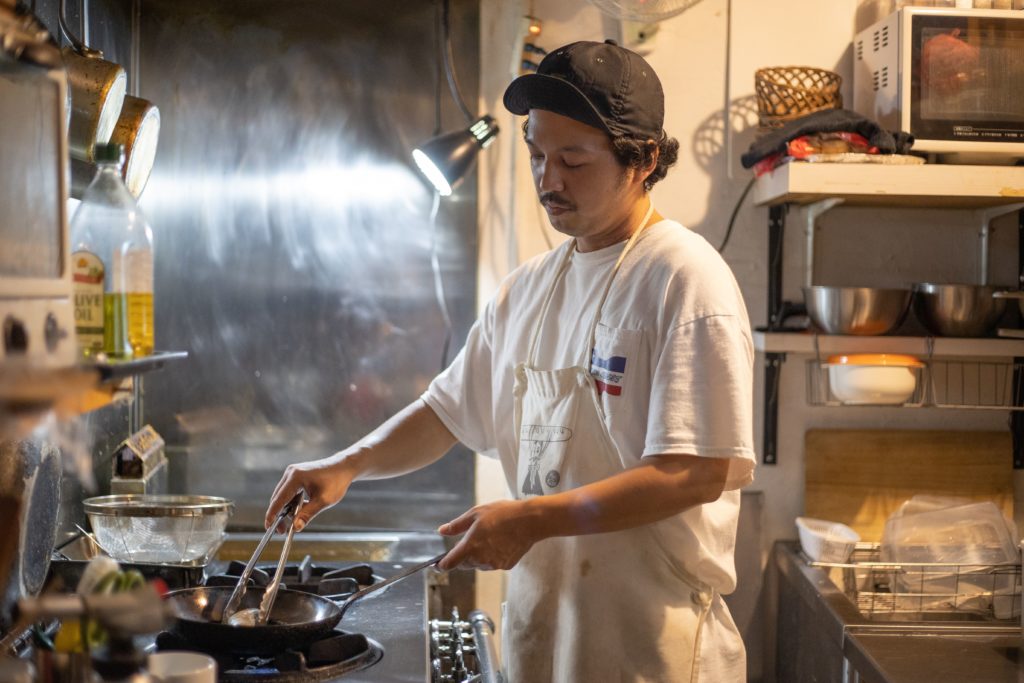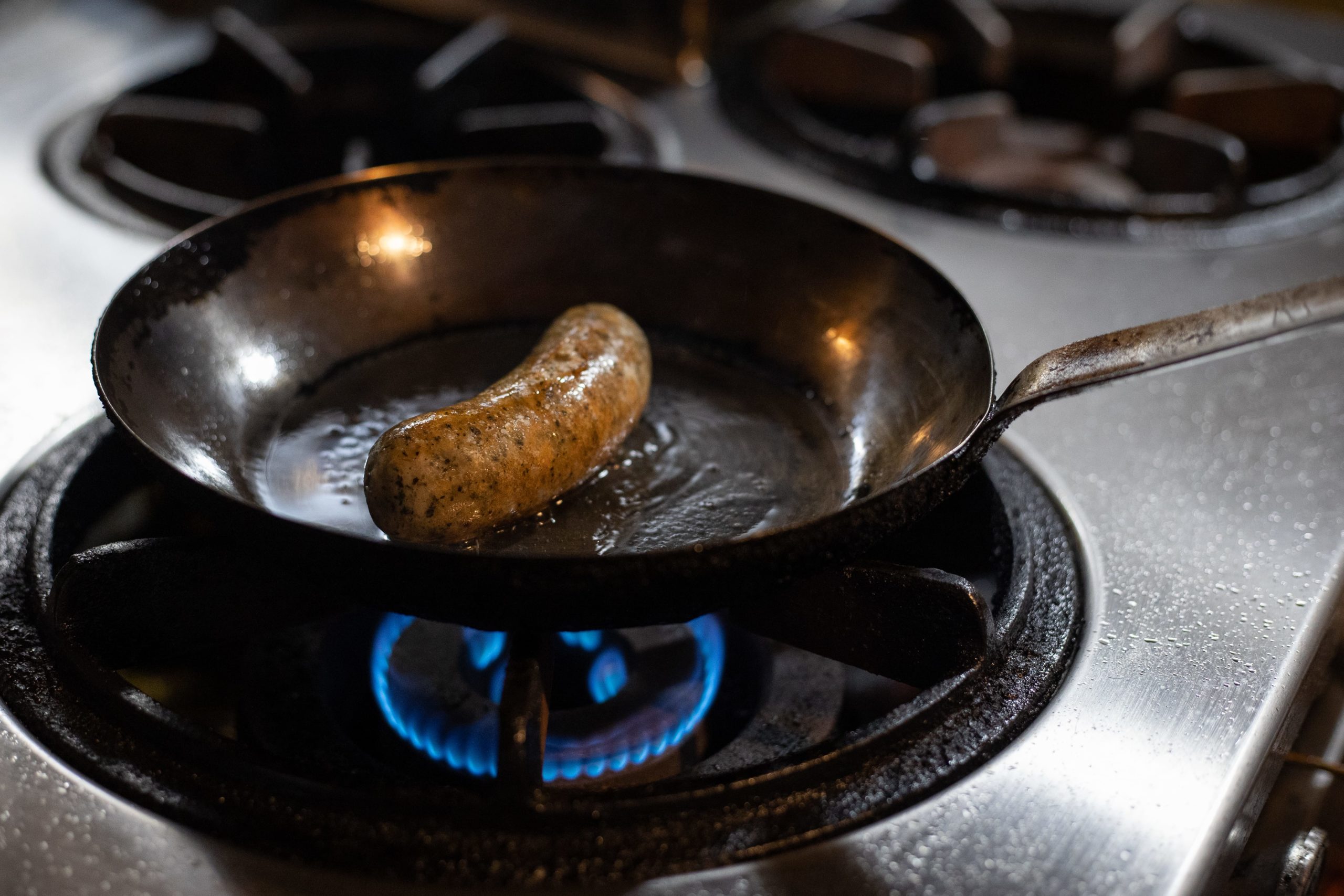 The most popular food item is the hot dog. The sausages are thick with herbs kneaded into them, making them very satisfying to eat. The secret is to fry the sausages slowly over low heat using an iron frying pan, and the bread is carefully cooked so that the edges are crispy, and the inside is fluffy. We have a wide variety of alcoholic beverages, from Awamori to Shochu, liqueur, tequila, beer, wine, and more.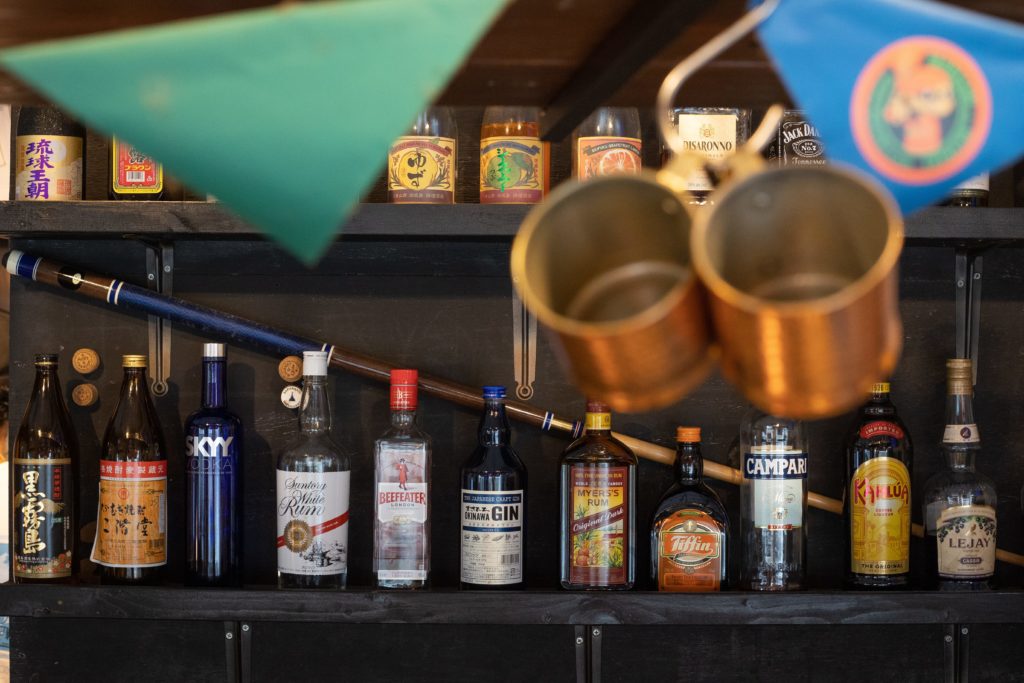 −Reason behind Masahiro Okinawan Gin


Masahiro Okinawan Gin had been talked about since it was first released, so I knew of its existence. I had never drunk it before, but a friend of mine recommended it to me, so I thought, "I'll try it in the store."


−How did you like the taste of it?

First, the bottle is cool, isn't it? It's made by Awamori distillery , so even though it's gin, it has an Awamori feel to it. I don't usually drink much Awamori, but I thought that Masahiro Okinawan Gin was delicious.
It is easy to drink, so even people who don't like Awamori will find it delicious. I would like to recommend it to people outside the prefecture as well.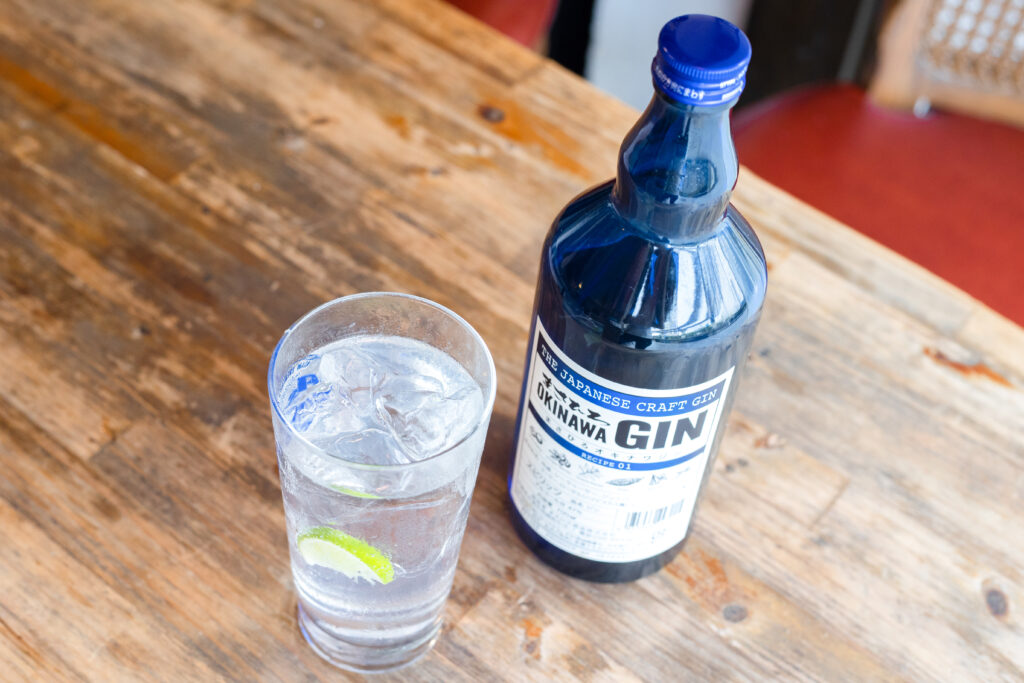 −What is the recommended way to drink Masahiro Okinawa Craft Gin?

I personally think it is delicious to put 45ml of Masahiro Okinawa Craft Gin in a glass, squeeze a lime, and pour tonic water and soda over it. For those who like it sweet, I serve it with more tonic water, and conversely, for those who like it less sweet, I serve it with a higher ratio of soda.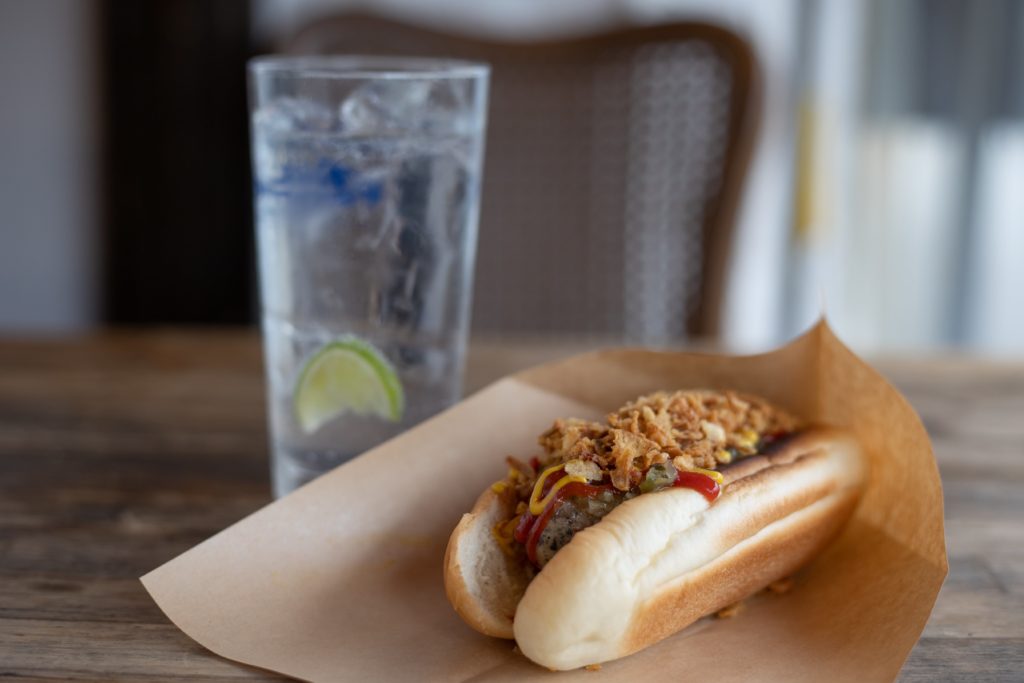 −13 T R E C E's recommended dishes to go with Masahiro Okinawa Craft Gin

The hot dog! Masahiro Okinawa Craft Gin contains refreshing ingredients such as shekwasha (Hirami lemon), juniper berries, and long pepper, so it goes well with meat-based hot dogs.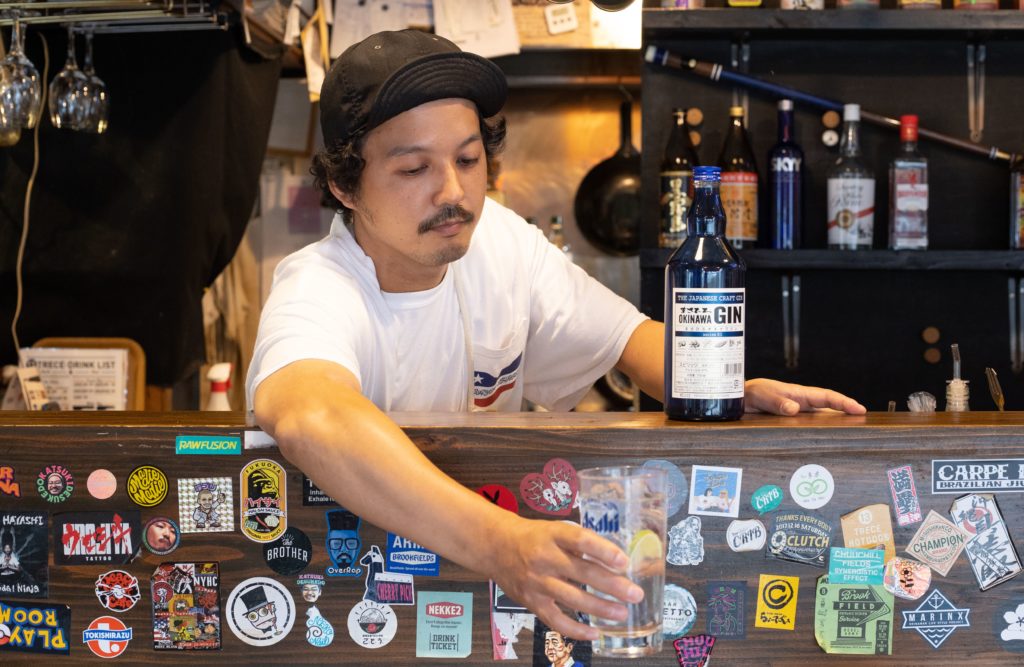 −What is the recommended way to drink if you want to enjoy it at home?

The easiest way to drink it is with soda. If you squeeze some citrus or shikwasa into it, it will taste even better. If you don't have any citrus fruits, you can use Pokka lemon.


−At home, what kind of food do you think would be good to pair with Masahiro Okinawa Craft Gin drinks?

I think it goes well with meat-based dishes that are not too heavy. Chicken steak, for example.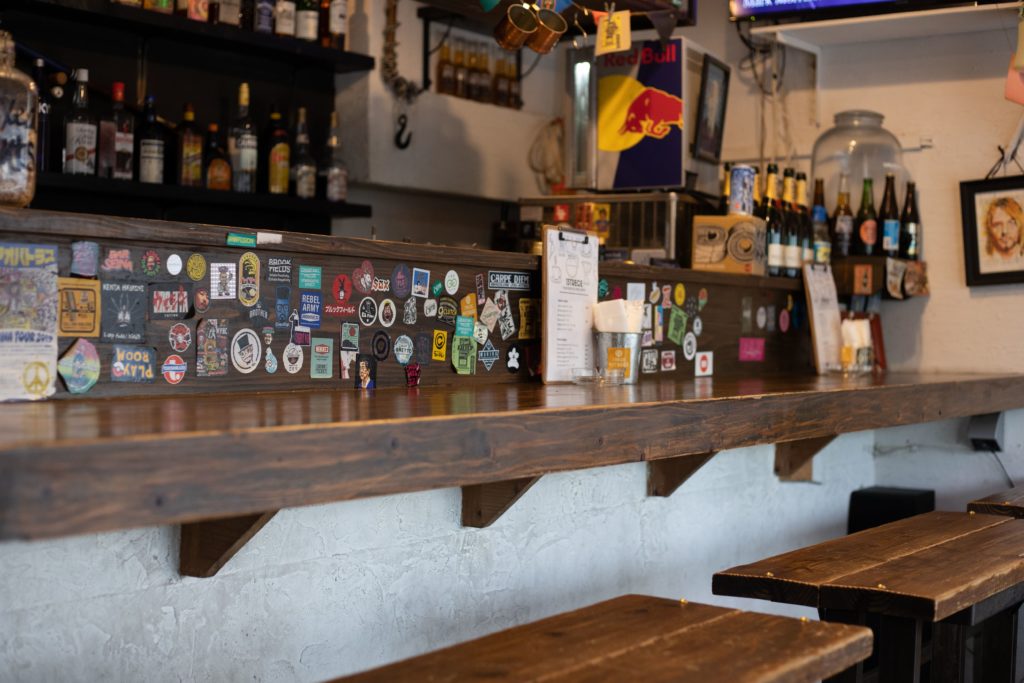 −What are the future goals of 13 T R E C E?

To keep going for now… Even if there are other developments, the owner and I have discussed that this is our base.
I would also like to hold more events in the future. Up until now, we have held music events, invited our restaurant friends to make tacos, Okinawa soba noodles, and so on, and all of them have been very successful. We would like to continue to come up with new plans and hold events that our customers can enjoy.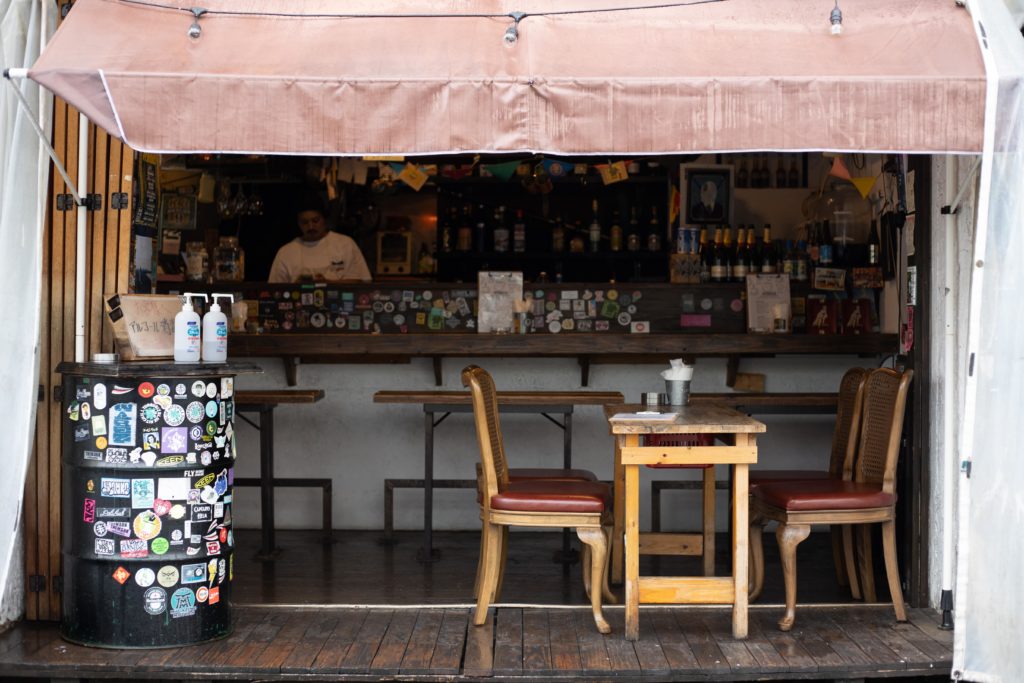 −Mr. Ishikawa, what spots in Okinawa do you recommend?

I was born and raised in Okinawa, but now that I am an adult, I have a new appreciation for Okinawa. It is easy to live in, and I now understand the feelings of tourists who say they "love Okinawa." Naha has its "own charm", the central part has its own charm, the northern part has its "own charm", and all of Okinawa has its. If you come to Okinawa as a tourist, I would like you to see everything from North to South.



13 T R E C E
Address:Asato Uehara Building 101, 1-1-3 Asato, Naha City, Okinawa Prefecture
Telephone:098-800-1245
Operation Hours:12:00〜 4:00am
Days closed vart.
Photo &text:Sachiko Tachi
English translated : Tom Harwood