How to taste Masahiro Okinawa Craft Gin recommended by the tequila bar "Elote" that conveys the charm of tequila.
Tequila is made from the stems of agave, a succulent plant that grows wild mainly in Mexico. Although it is still not a familiar drink in Japan, the sweetness and flavor unique to agave continues to attract tequila fans around the world. This time, we talked to Norio Watanabe, the manager of "Elote", Okinawa's first bar specializing in tequila. Mr. Watanabe is a Tequila Maestro (Sommelier) certified by the Japan Tequila Association. With a vision of "spreading the appeal of tequila in Japan," he is active daily.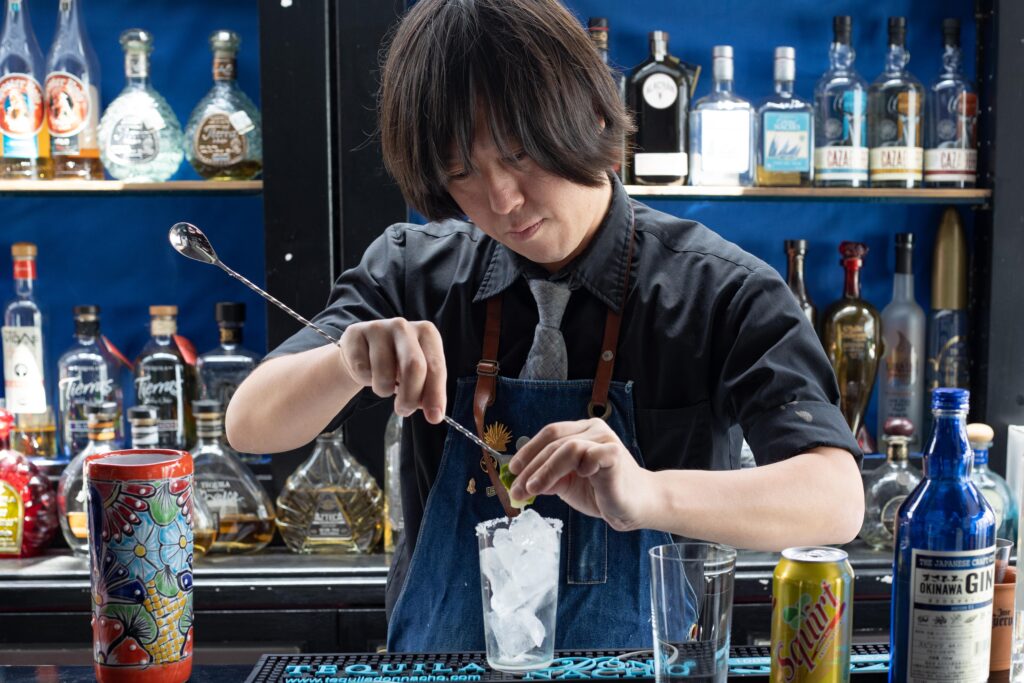 -Why did you open a bar specializing in tequila?


I think tequila is an easily misunderstood alcoholic beverage. In Japan, there are many people who have a negative image of tequila, such as those who think that it is hard to drink because of its strong flavor, or that it is a drink to be chugged in shots, or that tequila shots are a punishment (hangover the next day). In other countries, it is not the case, and I would like you to realize that.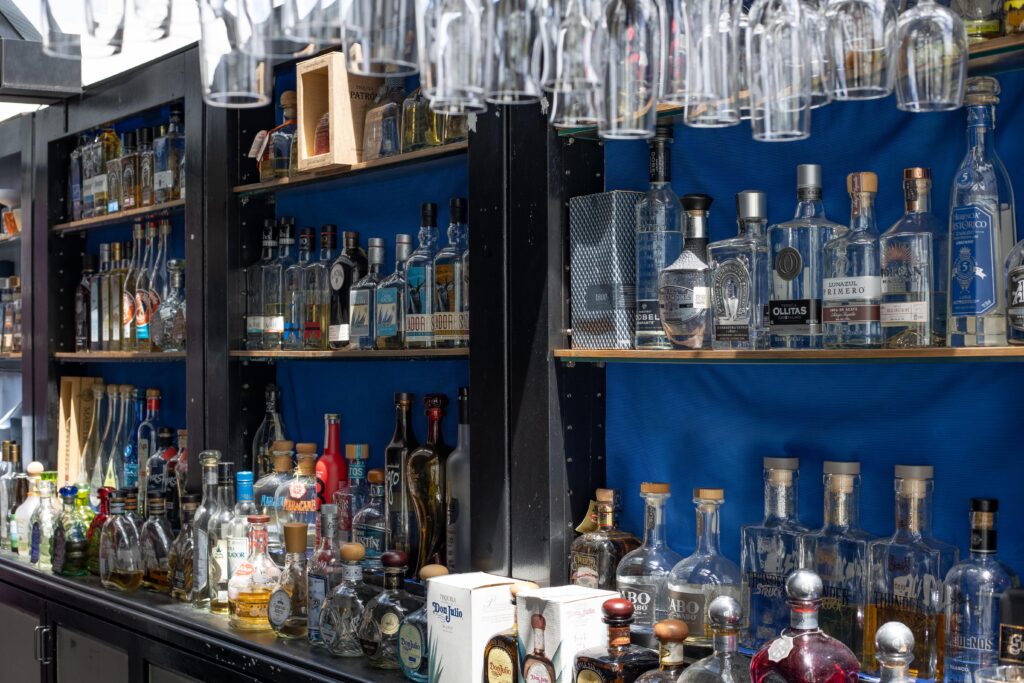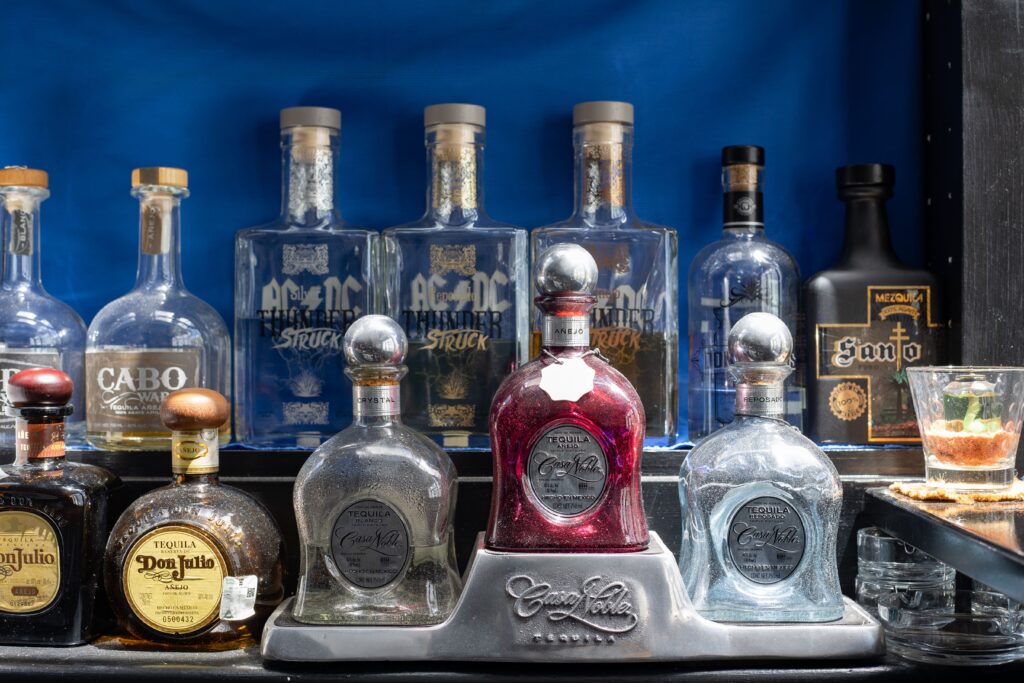 In fact, there are many celebrities and Hollywood stars overseas who love to drink it. Guitarist Carlos Santana, former vocalist Sammy Hagar of Van Halen, rock band AC/DC, and actor Charlie Sheen have all produced tequila. Casa Migos, a tequila brand launched by George Clooney, is particularly famous. Recently, Michael Jordan produced a tequila called "cincoro" that became a hot topic. The fact that the ingredients are plant-based may have attracted the attention of health-conscious celebrities.
Tequila is not focused on as much as wine or beer. That's why I wanted to create a place where many people can enjoy tequila while providing correct information. I would like to change the false image of tequila.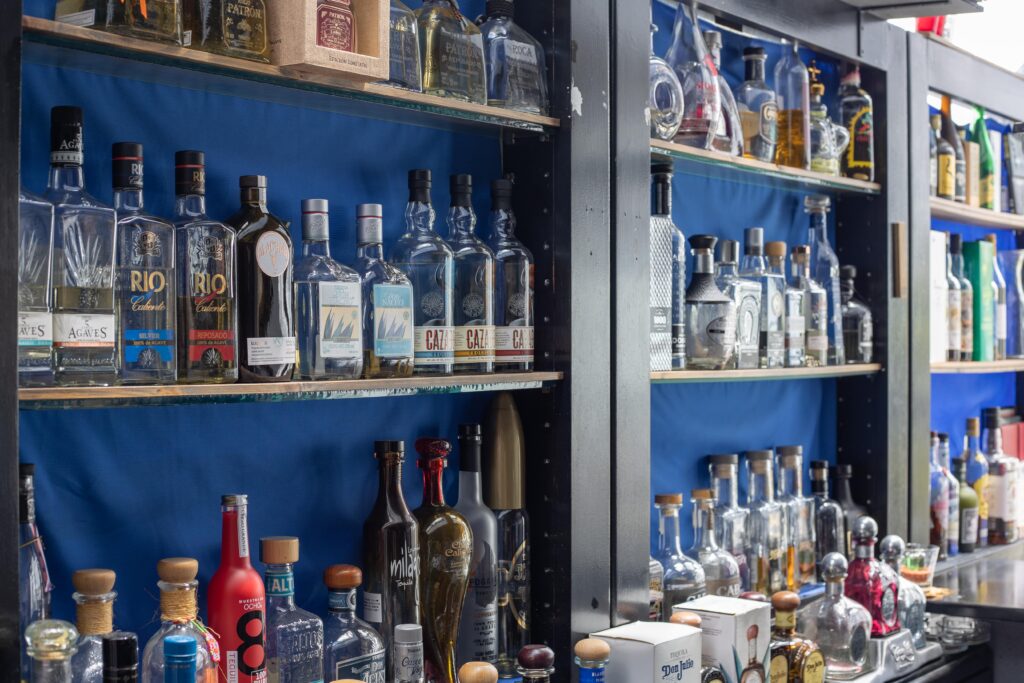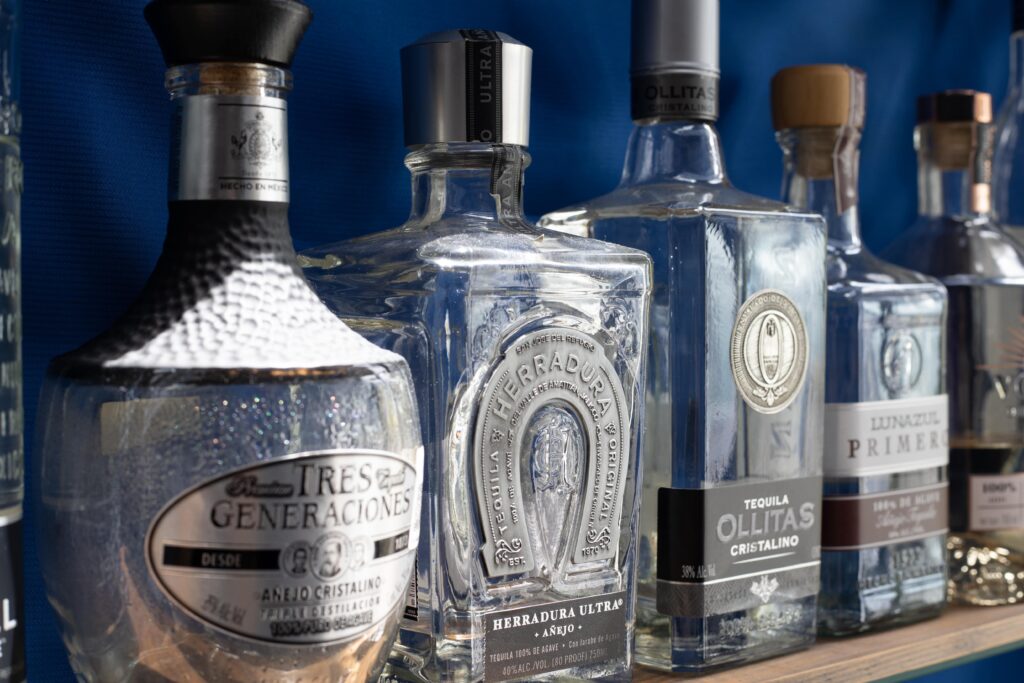 -How many types of tequilas does Elote have in store?


More than 200 kinds. I think this is the only bar in Okinawa that specializes in tequila with such a large selection. We also have spirits, distilled spirits, and all the other liquors you would find in a typical bar.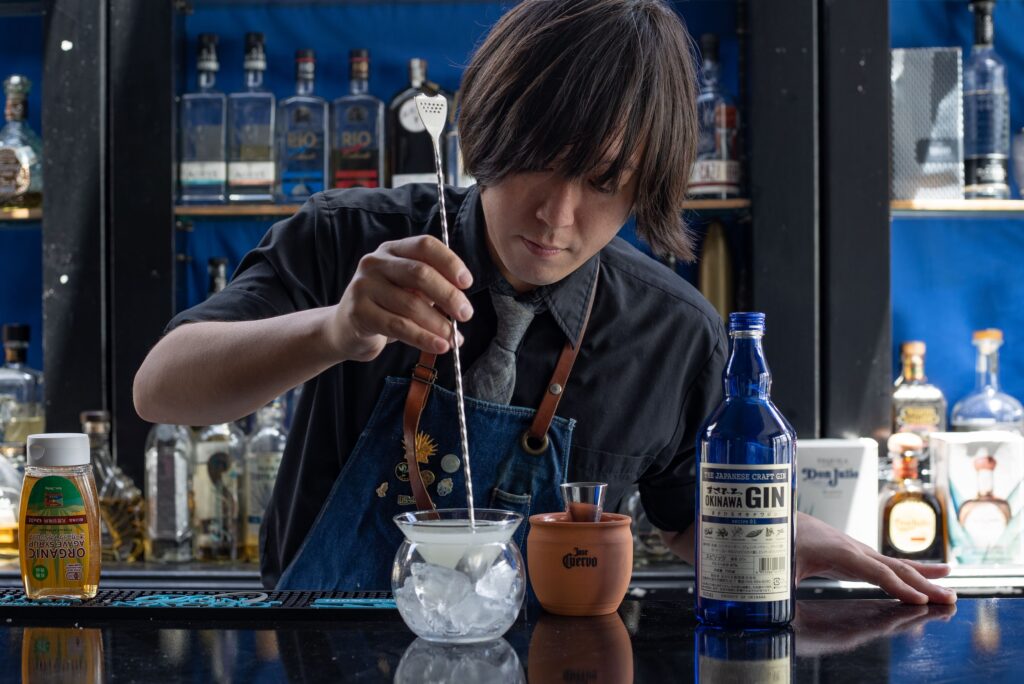 -Mr. Watanabe, how did you become interested in tequila?


I'm from Kawasaki City in Kanagawa Prefecture, and the area in front of Kawasaki Station has the largest market share of Cuervo, a top brand of tequila, in Japan, so I was wondering why this drink is so popular. That's when I started to wonder. When I did a little research, I found out that tequila is an alcoholic beverage that is under surprisingly strict control, and I thought that was interesting. At that time, I found out about the Japan Tequila Association at the right time and decided to take the course to learn more.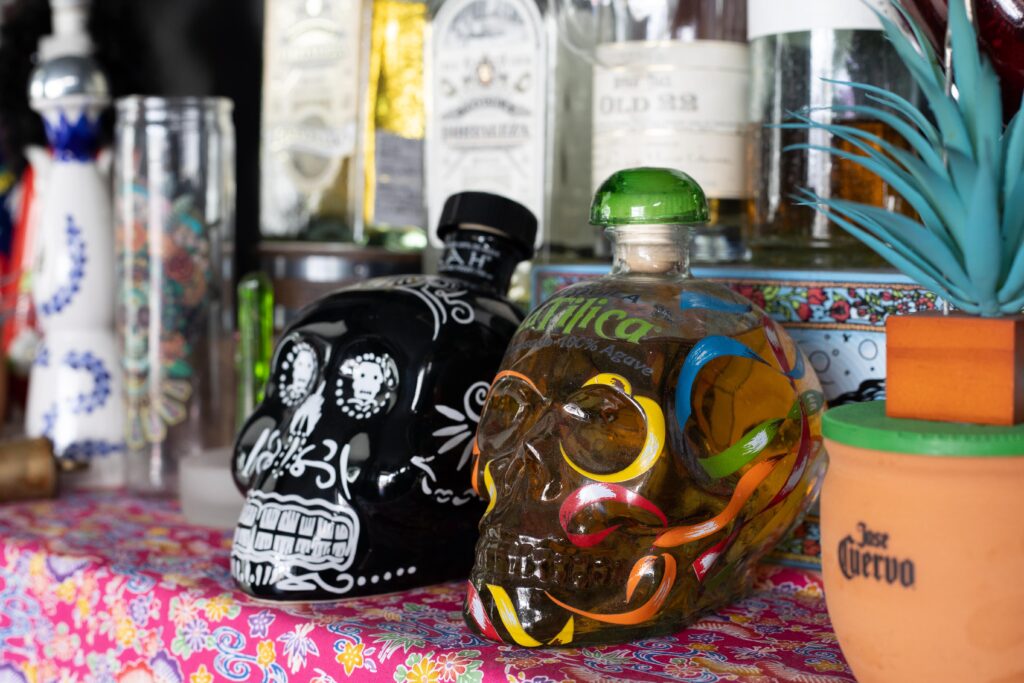 -When did you move to Okinawa from Kawasaki?


It was about two and a half years ago now. There is a bar in Tokyo called Gatito that specializes in tequila, and Elote is its sister bar. When I opened Elote, I was hired as the manager. Yuka Ito, the owner of Gatito, and I were originally tequila buddies, and she approached me.
Okinawa was not a place to live, but a place to go for relaxation. I liked Okinawa and came to visit at least once a year. I had acquaintances who lived in Uruma City, so I spent a lot of time hanging around there. I live in Naha now, but I knew very little about Naha until I moved there.


−What are Elote's guests like?


We have a wide range of customers, from locals who live in Okinawa to people who come to Okinawa for sightseeing or work. There are also people of various nationalities. Recently, I'm happy to see that more and more people come here looking for tequila because they have a genuine interest in it.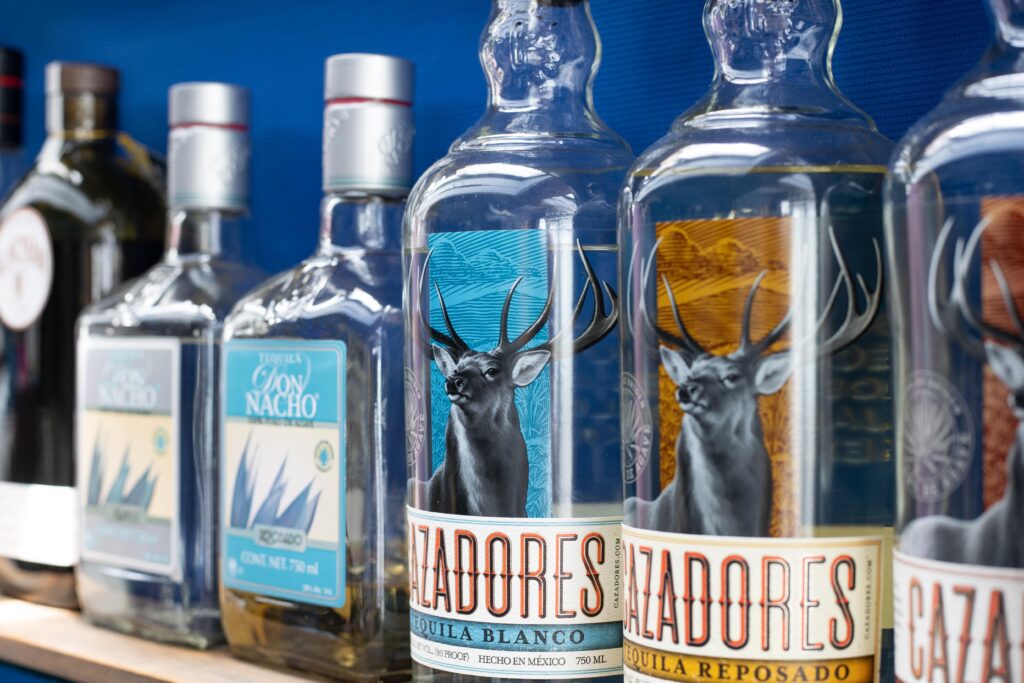 –What is the right way to drink tequila?


As you wish… is what I would say but…If you are a newcomer to tequila and heard that there is a tequila specialty store, I often suggest that you try to compare tequilas first. It is best to drink it straight, without mixing it with anything else. If you do, please do not drink it all at once, but savor it slowly in a suitable glass.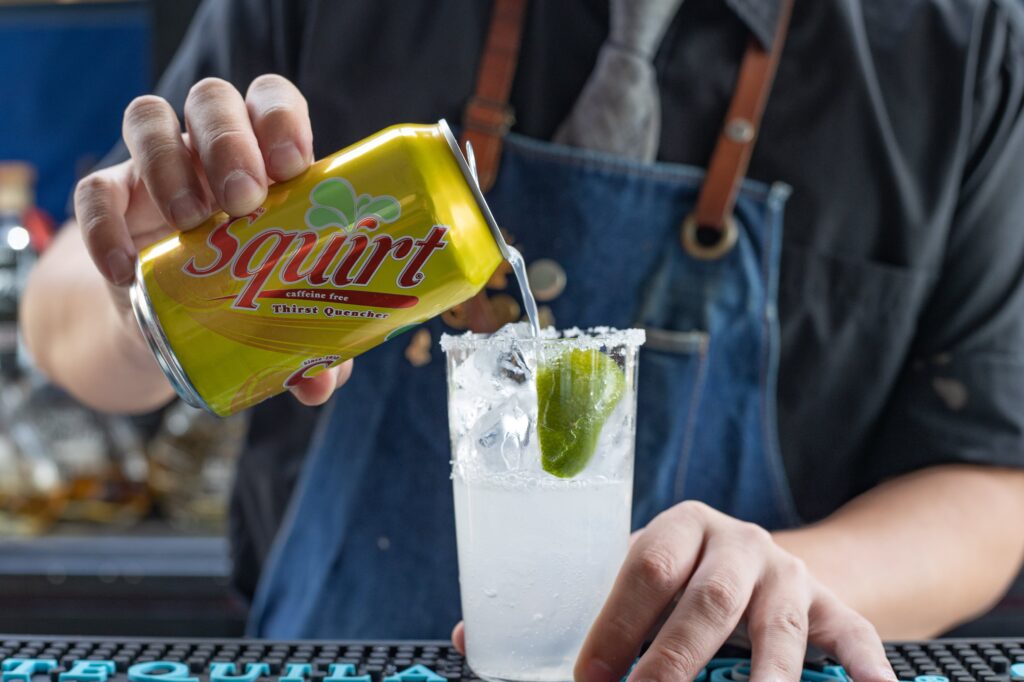 -Does Elote also offer cocktails with tequila?


The frozen margarita, a tequila-based cocktail with a frozen twist, is very popular. The alcohol content of tequila can range from 35 to 55%, but when made into a frozen cocktail, it becomes gentler on the palate.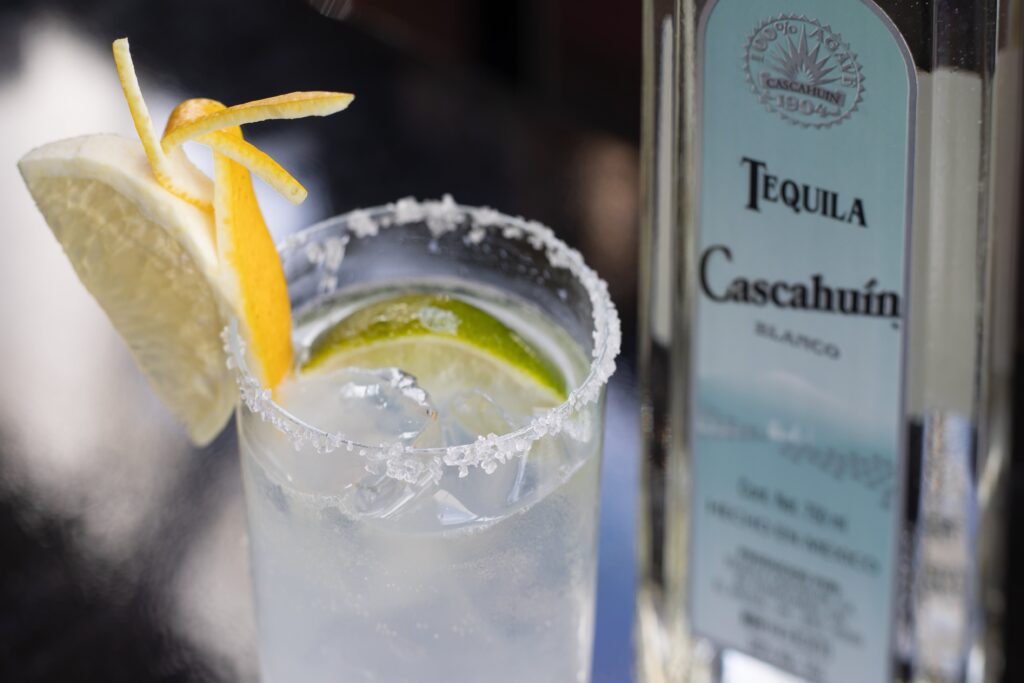 I also recommend a cocktail called "Paloma," which is not very well known. Paloma means dove in Spanish. In Mexico, there is a carbonated drink called Squat that is flavored with grapefruit and lime. This cocktail is made by mixing tequila with Squat and soda, squeezing a lime, and adding salt to the rim of the glass. It is like the Japanese grapefruit sour. The name comes from the fact that it is so easy to drink that "if you drink it too fast, you will end up with staggered feet".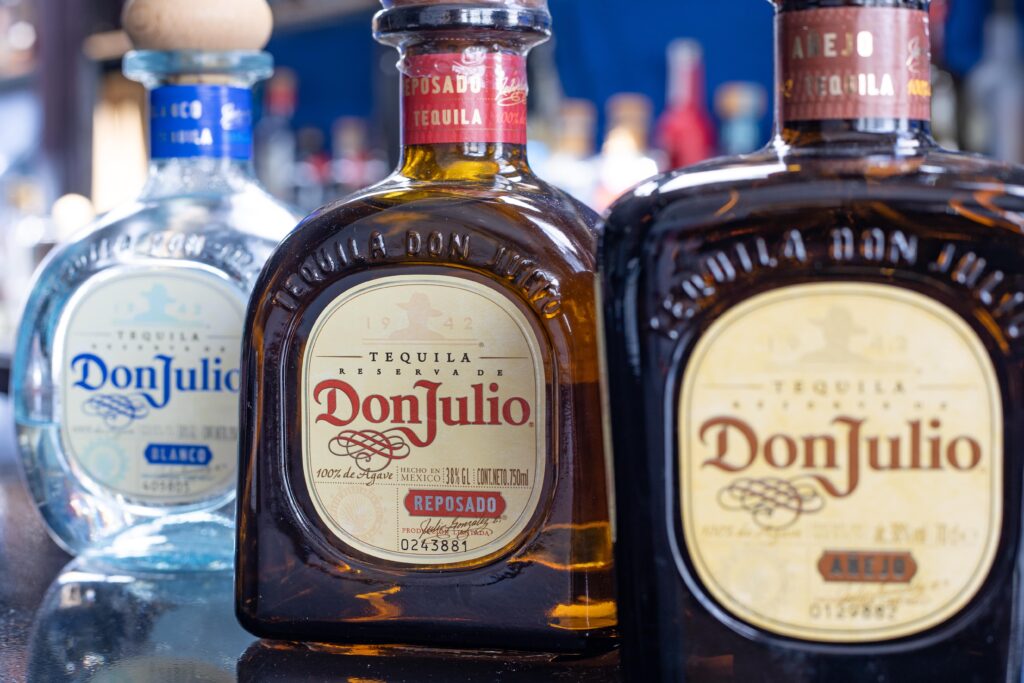 -Which bottle would you recommend to a tequila beginner?


Probably Don Julio. Made from only the finest agave, Don Julio is characterized by its mild pungency, smoothness, and gentle taste. It is a brand that has been supported for a long time, and its brand image is one of the most popular in the tequila world. We have three varieties with different aging periods. The new variety has a green and fresh taste, and the more it ages, the stronger the vanilla aroma becomes.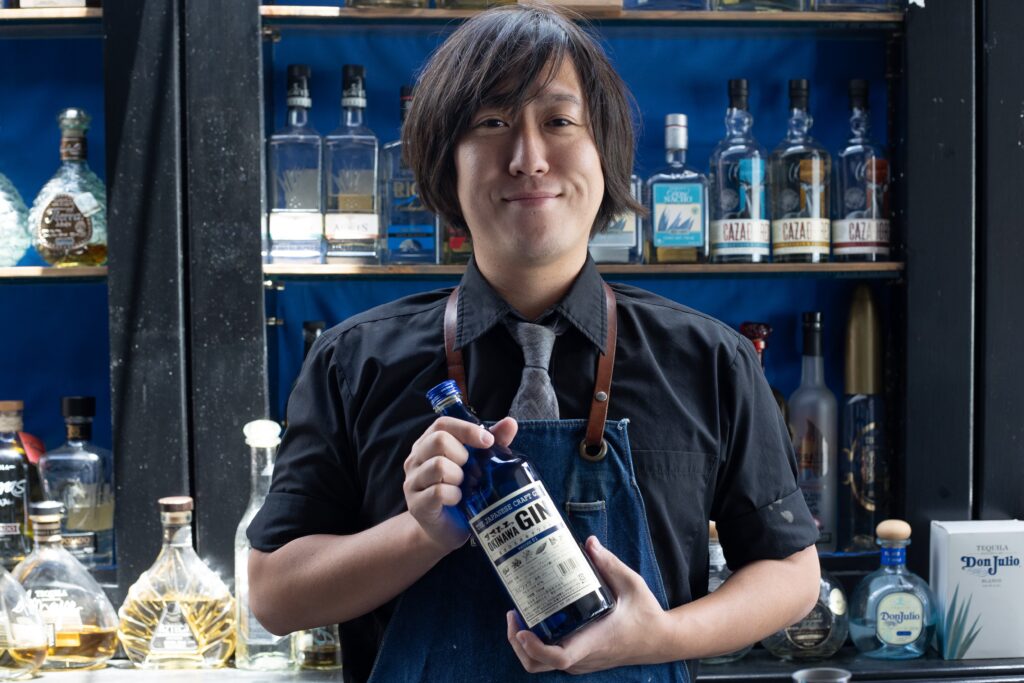 −Why did you stock Masahiro Okinawa Craft Gin?


First, I am interested in Awamori. Only sparkling wine made in the Champagne region of France can be called champagne, but tequila also has a globally recognized designation of origin, and only tequila made in five states (Jalisco, Nayarit, Tamaulipas, Michoacán, and Guanajuato) can be called tequila. The same is true for Ryukyu Awamori. The designation of place of origin is approved for Ryukyu Awamori, which is produced in Okinawa using Thai rice and black kome-koji with all-koji preparation. And Awamori, like tequila, is often mistaken for a "hard-to-drink" alcoholic beverage. Because of these similarities, I was interested in Awamori. When I heard that Awamori Distillery had released a gin…. There's no reason not to be interested, right?


−What would you say is the appeal of Masahiro Okinawa Craft Gin?


Masahiro Distillery, Mizuho Distillery, and Ishikawa Distillery are the three companies that make gin in Okinawa, but in my opinion, Masahiro Distillery's gin has the most Awamori flavor. Each of them is different and delicious, but the aroma of the raw materials in Masahiro Okinawa Craft Gin comes out strongly. I think it has the appeal to connect distilled spirits (Shochu) fans and gin fans.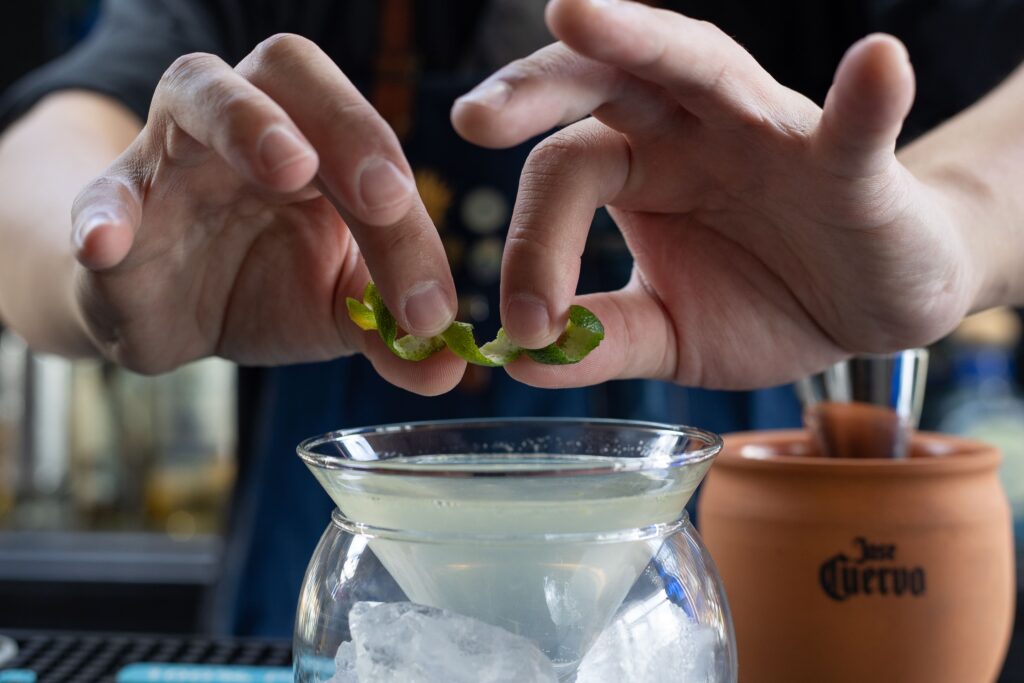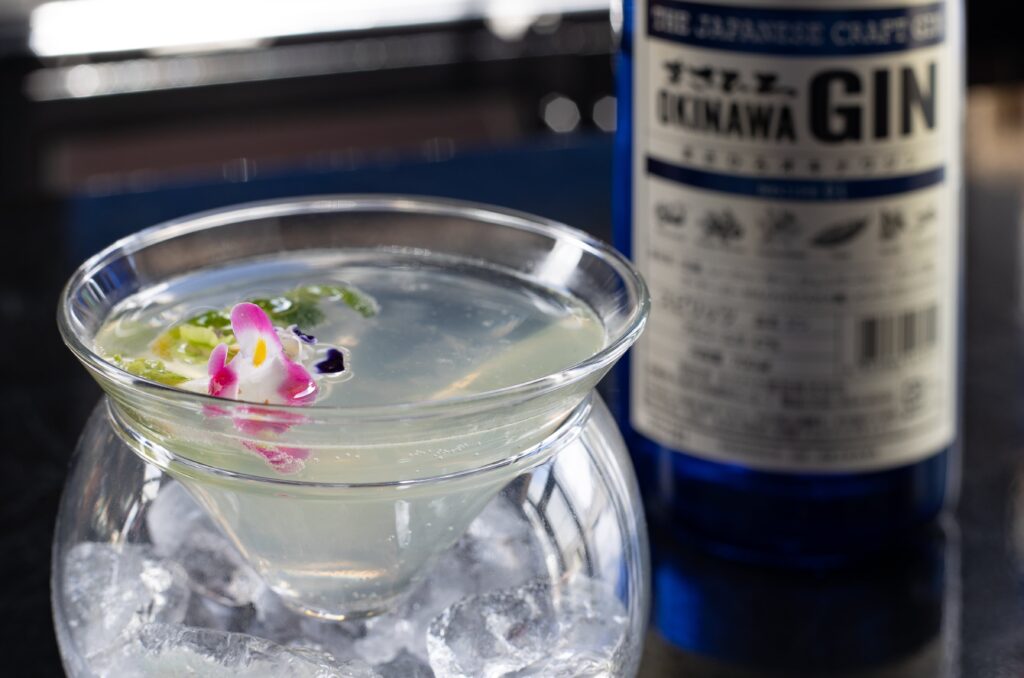 −What is your recommended way to drink Masahiro Okinawa Gin?

I think it is best to drink it with soda or half soda and half tonic. It is recommended that you twist the peel of the citrus fruit to release the aroma components and add flavor. Since Masahiro Okinawan Gin uses Shikwasa, I think the best way to flavor it is with Shikwasa peels.
Surprisingly, I also like it with milk. The ratio of gin to milk is 1:4. The milk coats the gin fluffily and gives it a soft, silky taste.


−Any recommended food to pair with Masahiro Okinawa Craft Gin?


I think tomatoes go well with it. The reason is that gin is a distilled liquor, so there is no sugar left in it, and it is a liquor that is difficult to produce flavorful ingredients. The balance can be achieved by supplementing the missing flavor component (glutamic acid) through food. Tomatoes are a vegetable that contains glutamic acid, so they should be a good match for Masahiro Okinawa Craft Gin. You can marinate sweet and sour tomatoes, or combine seasonal fruits, tomatoes, and shrimp in a salad.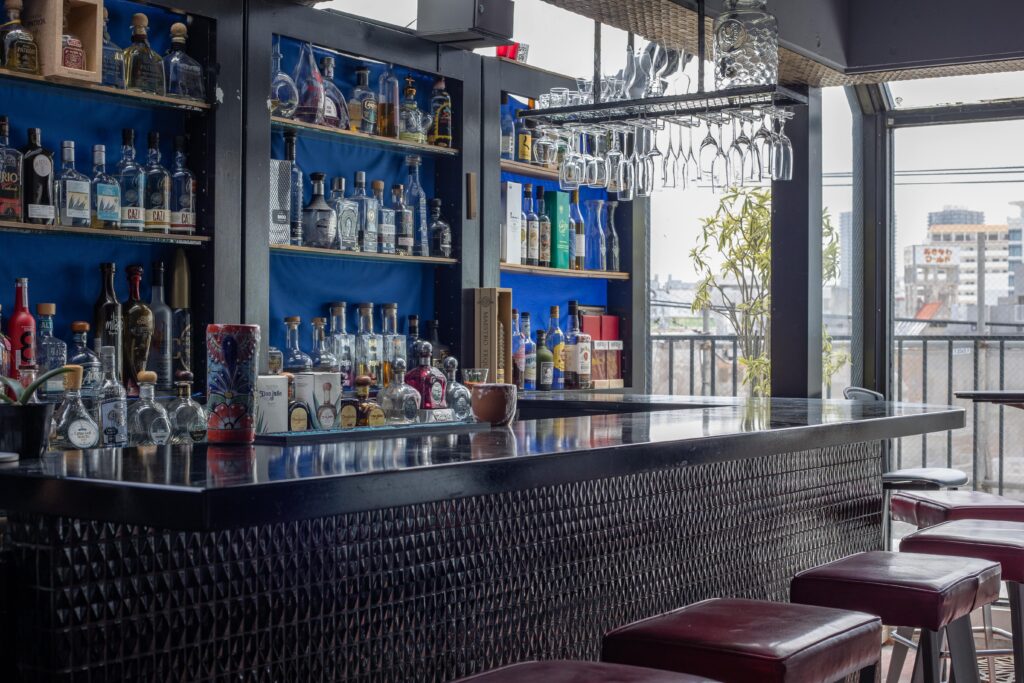 −What is your favorite spot in Okinawa?


Since my home is in Naha, I often take a walk on my days off, stop by a local liquor store, buy a can of beer, and go to the beach to relax. Isn't that the best way to spend your time? I would recommend this to anyone who comes here as a tourist.

Elote(エローテ)
Address: 1-1-39 Makishi, Naha City, Okinawa Prefecture, Step Building 4F
Photo&text:Sachiko Tachi